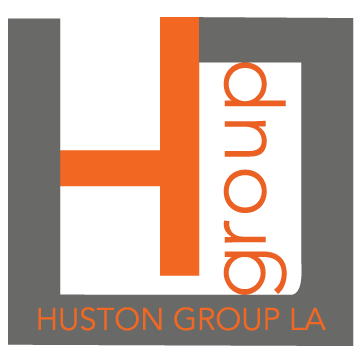 Carol and Savannah are two of the best agents you can find in LA if you are looking for your perfect place to live. Carol, with her "precide-to-the-point" knowledge, is like an invaluable library that you can connect instanly - you will greatly appreciate her insight through the process. Savannah on the other hand is like a busy bee that never stops - she reminds me of the Duracell commercial. You can ask her any question about a property or neighbourhood and you will get your in-depth answer in minutes with comparisons that will blow your mind. Their fast responses and experienced knowledge helped us greatly in finding the property that we needed. The team's persistence is also worth mentioning since it took us almost a year and a half, and dozens of properties to find the one we really loved. Their sincere insight and honest opinion is what kept us going. Every step of the way, they were on our side trying to find what we like - not just trying to buy or sell a property. Sincerity and honesty clarified our minds, and we found the perfect place in the end. Carol and Savannah were invaluable in finding the right property for my family, and Huston Group is where you can find them. Huston Group is the right place to be if you are looking for your place, not just another property.
My recent and past experiences working with Carol Huston and her team has been AMAZING!
Everyone wants to get a "great deal on a great place" but the secret sauce that Carol and her team bring to the equation is nothing short of phenomenal!
That secret sauce is their passion: full of care taking, attention to detail, looking for just the right fit and never hesitating to go the extra distance....I can't say enough great things about them--I highly recommend this amazing team!
"She is a wonderful real estate agent, very honest and very knowledgeable. She made sure that that the correct inspections were done so that both buyer and seller were protected. From start to finish we were completely satisfied. "
​
Frizette H.
Carol Huston is a superbly talented realtor. She is very responsive, enthusiastic and excellent with potential buyers and sellers. Over the years she has sold two homes for me using her unwavering expertise. One of them soon after another realtor had been unsuccessful. I have also used Carol to help me successfully find two houses to move into in new areas of town. I have enjoyed working with her, she makes it easy and as comfortable as possible. I highly recommend her!
Please reload
Thanks so much to Huston Group LA for finding my new home! So glad I had them by my side on this crazy hard, and amazing adventure.
We couldn't be happier or more pleased with all care and attention of our agents Carol and Savannah when buying our home in California. We live far away in Brazil, and the whole process presented great challenges. Savannah was the key to make our dream of buying this home, come true! She did absolutely everything way above and beyond!
Gratitude is forever in our hearts! Thank you for all your affection and your inestimable friendship!
I owe you so much! From the very beginning, you worked so hard for me, explaining everything, helping me pack, making sure that the house showed in the best possible way so that I could get a good profit. You give a new meaning to the words "full service". You came to help me pack, clean up, listened to me and encouraged me, called plumbers on my behalf. You cared for me like family, and were with me every step of the way. You were patient with my tears and nervousness, and never stopped assuring me that everything would work out. Your work is the reason that we are in this beautiful house, with money to make some small improvements.
I would recommend you to anyone wanting to sell or buy any real estate, and have, in fact, given your names to several friends.If you ever have clients who would like to talk to me personally, please give them my number.
There will never be enough words to express my gratitude for your help and support. You are in my thoughts and prayers daily.
Heartfelt thanks,
Karen
I cannot thank The Huston Group enough for all the care and insight this team brought to the table. It was a gift to have such a solid group of talented, knowledgeable and gentle industry experts working with us through every single step of this process, from prep and staging, open houses, wheeling and dealing, and inspections. My home was transformed before my eyes and sold within 30 days. The Huston Group found the right buyers, got the right price, all while doing the right thing.
I am forever grateful.
I had the sheer pleasure of working with two wonderful gals on an adventure purchasing a round shaped geo-thermal circular house. (Talk about linear!) It was a pleasure dealing with Victoria Waldorf and Carol Huston. We turned this laborious task into an enjoyable journey.
​
These women covered many details and we transacted and purchased a beautiful home. A very positive experience.
What else could we ask for?
Please reload