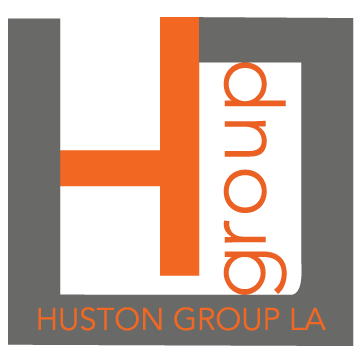 Carol Huston | Estate Agent |
Carol Grace Huston navigated herself into the real estate industry through show business. She performed all over America always appreciating the diversity of regional architecture and the contrasts in real estate opportunities from city to city. Starting in Chicago, Carol performed at the Goodman Theater. She worked with Paul Newman and Tom Cruise in "The Color of Money," Tom Hanks and Jackie Gleason in "Nothing in Common." Then she moved to Hollywood! Carol has starred in many television series, miniseries, movies of the week and commercials as well as the silver screen. She also received a recording contract for her singing and has done many voice-overs for radio and television. She was a series regular and performed weekly with Andy Griffith in "Matlock" as his investigator. She can be seen regularly in reruns as a guest star on some of your favorite TV shows. You can also catch her every holiday season in reruns of "A Very Brady Christmas."
Carol has been a Super Star in the Real Estate industry in Los Angeles for over twenty years now and is excited to be working with Ernie Wish and the Wish Sotheby's International Realty team as an Estate Agent and their new Director of the Architectural Division. Through her numerous contacts in the entertainment industry, Carol has sold many homes to executives and celebrities throughout the Westside, San Fernando Valley, Pasadena and all of Los Angeles, Ventura and Santa Barbara Counties. Carol works worldwide with many Business Managers and Attorneys to serve her clients special needs. She has gained a reputation in the Real Estate community of Southern California as an expert communicator and negotiator and she is known for her positivity, honesty, integrity, humor and impeccable service!
Sarah is a graduate of Boston University and has resided in Los Angeles for the past 8 years. Sarah was Carol's assistant four years ago and got bitten by the real estate bug at that time. She now has her license and rounds out our team as our millennial with an interest in investing, and especially in real estate investment. She has a passion for helping buyers find their first home, making it affordable, and creating an asset that they can use.
​
HustonGroupLA is thrilled to have Sarah Purdum as part of our team! Contact us for all of your real estate needs.
Savannah Moon | Realtor |
Savannah is a native of Los Angeles and has always had a deep-seated admiration for the variety of architectural styles and identifiability of Angeleno neighborhoods.
She is a big advocator for "taking the long way home" just for the sake of getting a feeling for different areas and simply admiring houses. Her "stop and smell the roses" mantra has always played out more like "stop and see the houses".
Savannah grew up in the Valley, has lived on the West Side, on the East side, in the Downtown area and currently lives in Pasadena so has acquired a local's perspective of many areas of this magnificent city.
Having gone to a Waldorf School, she has an artistic bent and an imaginative perspective on what a house is and what it could be. She would love to be a part of your search for the perfect house!
You cared for me like family, and were with me every step of the way. You were patient with my tears and nervousness, and never stopped assuring me that everything would work out.
​
Karen G.
When we were interested in breaking free of renting and finding something a little bigger a couple of years ago for our expanding family, Carol helped us do just that. Her personal tag line is "I love finding homes for people," and she truly does!"
​
-Benjamin S.
"They made the buying process smooth and trouble free. I would strongly recommend them to anyone looking for a midcentury or modern home. They get it! BTW if you are looking to list your midcentury these are people!!!!"
​
-Andy C.
Huston Group is the right place to be if you are looking for your place, not just another property.
​
Sarp E.
Carol is simply the best, as a human being and as a businesswoman. Her knowledge of the market, her relationships with lenders, builders, inspectors goes on and on and they all love and respect her. She helped me buy my first home. It was my lifelong dream. I was terrified throughout the entire process but she remained patient and encouraging, often saying if at any time this feels wrong we do not have to do it. There was never any pressure, only a sincere desire to be of service and make sure her client's needs were met at every stage of the process.
When Covid hit, we decided to sell the same home I bought ten years earlier with Carol. The market was wild and unpredictable to say the least. But once again, Carol rose to the challenge with incredible work ethic, passion, patience and availability. We sold the home for asking.
Although I don't live in Los Angeles anymore, if I ever buy in that market again, I will only use Carol. The only thing I regret is that she did not move to our new spot so that I could still do business with her. She is the best. Hands down. Nobody even comes close.
With gratitude,
Mick
"I would highly recommend Carol Huston to anyone looking for a Realtor in LA! She is one of the most knowledgeable and experienced Realtors in the industry but above all else she gets results. We achieved the highest price per square foot in our neighborhood for the sale of our home. She also helped us purchase our forever home - an architectural gem in an incredibly highly desirable area - one notorious for being difficult to buy in - Carol made the process swift, pain free and above all fun! There are many Realtors out there that will promise results, however Carol does this but with extreme attention to detail - on top of all this I felt she was a dear friend to us throughout the entire process and for many year after"
Rebecca P.
Huston Group gave us a new lease on life! With their help we were able to sell our family home and studio and buy the perfect condo in Old Town Pasadena with the proceeds!
​
Jennifer M.
Carol Huston is the absolute best in the business. In the last 11 years she has helped us purchase two homes and sell one, and each experience has been amazing. She goes above and beyond in looking out for her clients, and thinks through every detail from largest to smallest. She is the consummate professional while at the time being warm and engaging and super fun. We wouldn't even think of using anyone else for our real estate needs.
-Dee Dee Flores
Huston HustonGroupLA has been so overwhelmingly rewarding. She, Valerie and the rest of her amazing team were such a pleasure to work with. Selling our home in which we've lived for 42 years seemed a daunting task at first but, from the moment Carol decided she would help, all the stress was removed and I still can't believe how smoothly this entire process was. She is an absolute ANGEL in disguise, masquerading as a Realtor ... driven by GRACE, HONESTY and an overwhelmingly desire to do her absolute best for her clients. If anyone remembers the Cal Worthington jingle he used for selling cars I'd just like to use it to say ..... If you wanna sell your home, go see Carol ..... If you wanna sell your home, go see Carol, If you wanna sell your home .. there's no need for you to roam ... If you wanna sell your home, go see Carol. She could and would be your ANGEL too. THANK YOU SO MUCH for all that you and your FABULOUS TEAM has done for us.
-Clem H.
I feel incredibly lucky to have found Carol Huston as an agent. She is very experienced in the LA real estate market. She has a great personality and is easy to get along with. She is pragmatic and it was easy to find alignment between our needs and market realities. Above all, she REALLY works for her clients. Throughout the process of our family searching, offering, closing, and moving in, Carol and her team were super responsive, proactive, and strongly exceeded expectations. I cannot recommend Carol and her team highly enough
-Gabriel D.
HustonGroupLA at Wish Sotheby's International Realty
13501 Ventura Blvd.
Sherman Oaks, CA 91423
Tel: 310.922.6509
For Sale
6907 Treasure Trail